Watch Your Images in Comic Book Style with CDisplay
CDisplay is a free image viewing utility that helps you to view images in comic book style. This freeware supports multiple image format. If you have a large collection of images stored inside your PC you can watch them using CDisplay Image Display.
This freeware supports multiple image format including PNG JPEG and static GIF format. There are some programs out there which decrease the image quality before showing them to you. There is no fun in watching your images in an image viewer if the quality is decreases. But this free image viewer doesn't have any writing capabilities so this freeware shows your images untouched. As this image viewer shows images untouched it can load only one or two images at a time. It is really fun to see your images in a comic book style.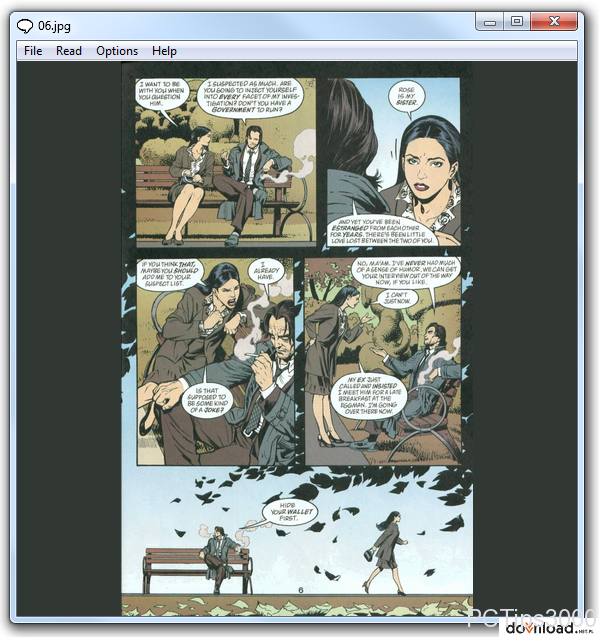 This free sequential image viewer comes with a simple easy-to-use user interface. An attractive feature of this freeware is you can watch images that are inside a RAR ZIP TAR or ACE archive without even decompressing them. All your images can be viewed sequentially and you can change pictures just by pressing a key. You can also let this freeware balance color automatically if you want.
Features of CDisplay:
View your images in a comic book style sequentially
View images that are compressed inside ZIP RAR TAR and ACE archive
Automatic color balance
CDisplay is available for download at CDisplay's official website. This freeware is only 1.1MB in size and supports Windows XP 2000 Me 98 and 95. Try CDisplay Free