Which one is the best IM multiprotocol client?
If you use multiple IM networks it can be really hard to install all the clients for every IM network. For Yahoo you will have Yahoo messenger for Hotmail you will have Windows Live Messenger for Google Gtalk etc.That's why is simpler to install one program for all IM networks. This way you can manage all your buddies from one single program.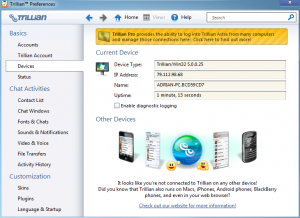 The first program i used was Trillian. It was perfect and i used it until they said you will have to pay to use almost all the features. With Trillian you can access your accounts from: AIM Yahoo! ICQ Windows Live (MSN) MySpaceIM Google Talk and Jabber/XMPP. You can also check your messages from Facebook Twitter connect to Bonjour Skype or check your mail from POP3 and Imap accounts. Trillian is available for Windows Mac Android iPhone and Blackberry.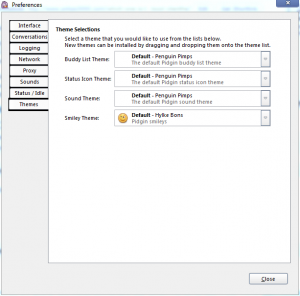 When i saw that i have to pay for Trillian i heard about Pidgin. Pidgin is compatible with the following chat networks out of the box: AIM ICQ Google Talk Jabber/XMPP MSN Messenger Yahoo! Bonjour Gadu-Gadu IRC Novell GroupWise Messenger QQ Lotus Sametime SILC SIMPLE MXit MySpaceIM and Zephyr. It can support many more with plugins so you can add your own network :). Pidgin is available for Windows Linux and other UNIX operating systems. For plugins you can check the official page.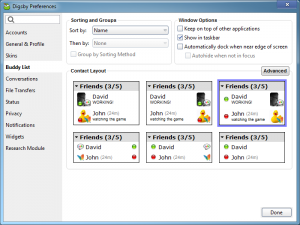 From 2009 i use Digsby. I think that is the best application for IM and social networks. It offers an one combined buddy list for all your AIM MSN Yahoo ICQ Google Talk Jabber and Facebook Chat Accounts. You can also manage Hotmail Gmail Yahoo Mail AOL/AIM Mail IMAP and POP accounts right from digsby. Stay up to date with everything happening on your Facebook Twitter MySpace and LinkedIn accounts. Digsby is very customizable. You can choose any skin you like for the application change the way your conversations look with themes etc. Another great thing is that Digsby offers complete synchronization between computers and installations.
All 3 programs are great. You can try all of them and choose the one that fits you or the one you like most.